Archives for Travel
Rajasthan is a treasure trove with its resplendent Hawa Mahal, the mighty Mehrangarh Fort, shimmering Lake Pichola, flamboyant Rawla Narlai, and a lot more. There is much more to it, and you should explore some unexpected gateways away from the crowded streets and tourist circuit. I won't give you travel tips but some amazing places to consider for your next vacay.
5 low-key destinations that you must include in your bucket list
Escape the horde and experience some of these below lesser-known gems as you take a ride on the sands of time.
1.Barmer
Here, you can explore the richness of colour, the warmth of locals, delectable food and the fondant of age-old traditions that would force you to stay longer. Barmer or popularly known as 'The hill fort of Bar' is in the western part of Rajasthan forming a part of the Thar desert.
The best time to visit is in March during the Barmer festival.
What to see: Explore the real side of the desert with its long stretches of barren land, rough terrain, extreme temperatures and more. Explore the architecture of Rajasthan along with its exquisite wood carvings, intricate embroidery, carpets and such.
2. Dungarpur
This lively city located in the foothills of the Aravalli Hills is just as exotic as the green marble found here. It is home to exceptional architectures and royal residences to make your stay worth. The city of hills will give you a sight that you will struggle to find elsewhere.
What to see: Feel mesmerized in watching the stone structures adorned with jharokhas (an overhanging enclosed balcony) that were built during the Maharawal Shiv Singh reign in the 17th century. Other places to visit include Deo Somnath, Galiakot, Nagfanji, Vijay Raj Rajeshwer Temple, etc.
3. Kuchaman
This small village houses the 1200-year old Kuchaman Fort that is situated 105 km northeast of Ajmer in Nagaur district. The age-old fort is characterized by picturesque ramparts, terraces and balconies that speak about the rich history of the fort.
What to see: Get drenched into the silence of the desert with a peaceful and tranquil rural setting with a radiant blue sky, unlike the cities. You will love the semi-precious stones, glass and gold paint displayed inside the fort. The Sheesh Mahal is a masterpiece in itself and will look more colourful during the Pushkar Camel Festival.
4. Rawla Narlai
The 17th-century fortress turned into a heritage hotel located beneath a huge 350 ft high rock is a rare brilliance of Rajput rulers with beautiful gardens, courtyards, balconies, porches and verandahs wherein guests get to stay in a royal setting.
What to see: The fort is pestled among hillocks and temples to give you a panoramic view of the entire city. Feel elegant like a king or a queen during your stay in the fort.
5. Banswara
This city is known as the 'Cherrapunji of Rajasthan' as it receives the highest rainfall in Rajasthan. Now, you know when to visit this beautiful place! The city is covered with bamboo grooves and is inhabited by the Bhil community.
What to see: Fall in love with the ancient architecture and explore the untouched islands, also known as 'City of Hundred Island'. Do visit the Anand Sagar Lake, the grand temple of Lord Shiva and the artificial lakes on the east.
Everyone loves to have a gamble and play casino games but unfortunately we don't always win, but the real fun is in the playing, not the winning. I've we've put together key information on top casino games like Slots, roulette, blackjack, Poker, Craps, Keno, Bingo, baccarat, Wheel of Fortune, Pai Gow, Sic Bo and Caribbean Stud. Here is a list of the top 12 Casino games.
1. Slots
Slots are machines that play a number of different games. They are very popular. In general the player will insert coins into the machine and either pull a handle or press a button. This causes the wheels to spin. In older styled slot machines there were 3 wheels. In the newer machines they tend to have 3 to 5 simulated wheels. When the wheels stop, the player is paid based on the pattern of symbols.
One of the most popular gambling games to play. Online slots will provide you with hours of fun, as well as offering you the opportunity to win real money on one of the many progressive jackpots available. Discover some of our best tips and find out how to win at slots.
2. Roulette
In roulette, the player places his chips on the table where they would like to wager. The table consists of number 0-36 and 00 and then has additional betting for even-odd, red-black, low 18-high 18, low/middle/high 12, and for the first/second/third columns. A player may also place their bet between 2, 3, 4, or 5 numbers and may cross bet between the additional betting area. The dealer will signal no more bets. The dealer will spin the wheel in a clockwise direction then roll a ball in a counter-clockwise direction. The ball lands in a numbered slot on the wheel. All bets that correspond with the number win.
3. Blackjack
This hugely popular card game is a digital favorite and is now available in a huge number of variants that will keep you busy for months on end. Try to overcome the house edge by playing with the best odds and strategies.
Blackjack is a card game played between the house and the player. The dealer deals out two cards to each player and their self. The dealer has one card face up and one down. The players then take turns trying to get as close to 21 without going over. Aces are equal to 1 or 11. Face cards are 10 and number cards are face value. The player calls hit to get a card, and stand to end their turn. A player may also call double to double their bet and may only receive one card and the turn ends. If a player has two identically numbered cards, they may split. This requires them to double their bet and then get two more cards making two new hands that they may play. After all players turns are over, the dealer reveals their card. The dealer then hits if the total is 16 or less and stands on 17 and higher. Everyone who has a hand that beats the dealer without going over 21 wins.
4. Poker
Poker is a card game base on a 5 card hand. The ranking of hands from lowest to highest are high card, pair, two pair, three of a kind, straight, flush, full house, four of a kind, straight flush, and royal flush. The player with the best hand wins. There are many versions of poker such as 5-card draw, 5-card stud, Texas Hold'em, Omaha Hold'em, Razz, Pineapple, and 7-card stud.
5. Craps
Craps is a high energy dice game based on 7. The player places bets around the table. There are many places to bet. The Pass line is the main focus of the game. 7 and 11 win on this line while 2, 3 and 12 lose. All other numbers rolled make an established point. If that number is rolled again before a 7 is rolled, the bet wins. The Don't Pass line is just the opposite, 2 and 3 win where 7 and 11 loses. The Field line wins on 2, 3, 4, 9, 10, 11, and 12. 2 and 12 pay double. The Come line is playable after a point is established. It plays the same as the Pass line. The Don't Come plays like Don't Pass after the point is established. Then you also can make bets on the horn. These bets are on getting 2, 3, 11, or 12 on the next roll. Other bets include Big 6/8, C&E, Any Seven, and Craps.
6. Keno
Keno is a lottery game. The player get a card numbered 1 to 80. The player then picks up to 20 numbers and a wager. The card is then registered and the game begins. The caller announces 20 randomly drawn numbers. The player tries to match as many called numbers to their selected numbers. The more numbers matched the higher the winnings paid against their wager.
7. Bingo
Bingo is a game in which players try to match randomly selected numbers to the numbers on their card. The card consists of a 5×5 matrix where each column is represented by the letters B-I-N-G-O. The middle square is typically a free square. The first person to form a specific pattern (usually a straight line) calls out "Bingo!". The card gets checked for accuracy and the winner is announced. Then a new round begins.
8. Baccarat
In Baccarat each player has three options: Player, Tie, and Banker. When all players have placed their bets, the dealer deals out two 2-card hands, one is the banker hand while the other is the player hand. The hands are added up. If a hand totals over ten, the ten is dropped (I.E. 9+5=14=4). A hand equaled to 10 becomes a 0 or baccarat. The winning hand would be the higher of the 2 and anyone who placed a corresponding bet wins.
9. Wheel of Fortune (The Big Six)
This game is played by placing your bet on one of 6 symbols on the game table. Then the wheel is spun. The wheel is divided into 52 equal sections that are separated by pins around the edge. When the wheel comes to a stop, the pointer will be between two pins. All bets placed on the symbol the wheel stops on, win.
10.Pai Gow Poker
PaigowPai Gow Poker is played against the house instead of the other players. The dealer deals out 7 cards to each player and himself in rotation. Everyone then looks at their cards and tries to make the best 5-card and 2-card poker hands. The 5-card hand must rank higher than the 2-card hand. The hands are then compared against the dealers. If both hands beat the dealer, the player wins. If both lose, the player loses. If both the dealer and the player win on a hand, it is a push.
11. Sic Bo
Looking for a simple yet fast-paced game? Give Sic Bo a try! This dice-based casino game allows you to enjoy the thrill of betting on the outcome of rolling 3 dice.
12. Caribbean Stud
A version of 5 Card Stud Poker, this exotic variation has grown in popularity rapidly and is immense fun to play.
Seasoned travelers will tell you that a trip isn't really complete unless you collect enough souvenirs to bring home to your people. Speaking of souvenirs, you need to pick up only the things that your host country is primarily identified with. The next time you visit Santiago de Chile, therefore, be sure to sample the wide variety of local crafts, wines, and wall art canvases for your trip back home. Without a doubt, Santiago is a great place with some of the best memories you will ever have in life. That is to say that besides the physical gifts that you will carry home, you will have a rich memory full of exciting stories to tell your grandkids.
It is, however, worth noting that you will only have a great time in Chile if you pack the right items before you leave home for Santiago. Without the right hiking boots and clothes, for example, it might be hard for you to collect souvenirs from the Andes. That is why you should ensure that you acquire all the necessary stuff before departing to Santiago. This is actually very easy and convenient, really: Simply go online shopping and order clothes in readiness for your trip.
Back to the souvenirs, here is a list of 8 original Chilean items that will help you bring some Chilean vibe into your home:
1. Lapis Lazuli
For $50 USD or less, you can bring home unique and stunningly beautiful jewelry made from Lapis Lazuli. This azure stone is magical and will make any average jewelry look irresistible. Gift shops across Santiago stock up these pieces of jewelry, but if you are looking for better prices, look for it in any of the major Chilean open-air markets. The Bellavista district in Santiago is one of the surest places to acquire cheap Lapis Lazuli souvenirs.
2. Some copper
Chile's economy relies greatly on the sale of copper and copper products. Why not bring home a piece of the most valuable export your host nation boasts of? Anything made of copper is fine, from simple bookmarks and chains to large carvings and wall hangings. Your budget will be your only limit in this case.
For a more personalized copper souvenir, you can buy a copper plate of whichever shape and then hire an artisan to draw a map or put your initials on it.
3. Traditional Chilean outfit
If you love to dance, Chile has a lot of dancing opportunities for you. The good thing about this South American nation is that every dance has its unique outfit. Cuea dance, for example, requires you to be dressed in a colorful poncho, a straw hat, knee-high boots, and a huaso jacket. And because this dance is the nation's unofficial national dance, each of these items is hand-made to make it unique and stylish. You will never find them anywhere else in Latin America.
Note that Huasa is to women what Huaso is to men. On top of the hat, boots, and poncho, women dress in a colorful country dress with high ruffles. All these are good souvenirs to bring home. What's more, you will get the entire outfit for less than $300 USD.
4. Onitas
When visiting Patagonia, don't leave without a stuffed figurine. These stuffed animals are made by local artisans from the Ona community as a representation of their dancing tradition. You can also find nice Onitas that are made in the shape of iconic Chilean destinations and legendary people.
5. Alpaca
Alpaca wool is used to make ponchos, scarves, cardigans, and jackets. The wool comes from the Chilean lama that lives up in the cold regions of the Andes.
6. Hand-made pottery
If you are looking for a nice gift for your mother, a clay pot will do. Greda, as the traditional clay utensils are fondly known as in Santiago, is firm and durable, without forgetting that they retain dish flavor with every use. And because there are specific meals Chileans cook using greda, be sure to bring home some of those foods. You can even learn their recipes and cook some for your loved ones once you get home.
7. Vuelvo al Sur
Vuelvo al Sur hats, socks, and gloves are mostly found in Santiago. They all have unique designs that are inspired by the ancient Chilean culture and fabric patterns.
8. Moai Statue
First, ensure that you pay the Moai statues a visit, and then secondly buy earrings or key chains made from mini Moai statues.
In conclusion
After bringing home tons of gifts for everyone, did you remember to but something for your home decoration? If you haven't, don't start panicking just yet. Simply order a wall art canvas that will act as your constant reminder Santiago's beautiful skyline and landscapes.
Uttarakhand became a state in India in the year 2000 before which it was part of the large state of Uttar Pradesh in India and there are best places to visit in Uttarakhand.
Uttarakhand is a Himalayan state in India which is also known as "The Land of Gods" as there are many temples and pilgrimage sites in this state visited by pilgrims from all over the world.
Millions of tourists visit Uttarakhand every year as it is a multifaceted tourist destination in India that not just attracts pilgrims but also nature lovers, adventure sports enthusiasts, families and honeymooners from all over the world.
The following are some of the best places to visit in Uttarakhand:
1.Valley of Flowers National Park
This is a flower park that is located in North Chamoli and is known for some of the most beautiful alpine flowers in the world.
This mountainous park in Uttarakhand which is located in Northern Uttarakhand in a high altitude Himalayan valley has many endangered animals and birds.
It has an excellent variety of hundreds of species of flowers like the Himalayan Bell Flower, poppies, orchids, marigolds, daisies, Geranium, and Morning Longifolia to name a few.
This is a vacation destination, a tourist's hotspot, a pilgrimage destination and also this park has beautiful trekking trails popular with tourists.
2. Badrinath Temple
The Badrinath Temple is a major Hindu temple in Uttarakhand that is dedicated to Lord Vishnu.
This temple is one of the four temples that are visited by tourists on the famous and very religiously important Char Dham yatra.
The temple is located in the Garhwal Hills in the Chamoli district on the banks of the Alaknanda River.
It a major pilgrimage site with religious festivals and this temple is visited by tourists as well as pilgrims every year from all over the world.
3. Har ki Pauri
Ganga is a very sacred river in India and Har Ki Pauri is a ghat located on the banks of river Ganga in Uttarakhand. This famous tourist attraction and pilgrimage destination are located in the holy city of Haridwar.
Har Ki Pauri is especially festive during the Kumbh Mela when it takes place once in 12 years. Tourists like to participate in the famous Ganga Aarti that takes places at Har Ki Pauri.
4. Rajaji National Park
This is a great destination to visit for different types of tourists as it is a national park and a famous tiger reserve in Uttarakhand.
There are beautiful forests with lovely flowers, trees, and alpine vegetation in this area.
This natural reserve is located in the Shivalik Ranges. Some of the animals at this reserve include tigers, elephants, chital, sambar, hog deer, nilgai, sloth bears, and leopard cats.
5. Lakshman Jhula
Lakshman Jhula is a suspension bridge over the River Ganga in the city of Rishikesh. Lakshaman Jhula is a bridge used by pedestrians as well as motorbikes.
It is named after Lakshmana from the Ramayana and is one of the largest bridges in the area.
Lakshman Jhula and Ram Jhula are major bridges on the River Ganga, they have become major tourist attractions in the area.
6. Nainital Lake
One of the main tourist places in Uttarakhand is Nainital. Nainital Lake is the top tourist attractions in the city and here are the lots of adventure activities that you can do.
This lake is a tourist favorite and this is a kidney-shaped lake and it is a famous lake in this area.
This is a great lake surrounded by peaks on all side and by coniferous trees. Boat rides on the lake are romantic for honeymooners visiting this is.
There are plenty of shops and restaurants for tourists in nearby areas surrounding the city.
The holy city of Makkah attracts believers from all over the world. The annual Hajj pilgrimage is a must for every Muslim. The last month of the Islamic calendar brings a multitude of people to Makkah. During the other months, Umrah pilgrimage keeps the city bustling with visitors. The takeaway here is that Makkah plays host to a wide range of the population. 
The constant influx of pilgrims creates a demand for quality hotel accommodations in Makkah. As the pilgrims come from varied backgrounds and rich and poor visit the city with equal enthusiasm, there is a need for 5-star hotels in Makkah Saudi Arabia. Many luxury hotels in Makkah cater to the increased demand. However, there is one that truly stands out from the crowd. The Shaza Hotel Makkah is the epitome of Arab luxury. The rooms, amenities, facilities and service put it in a class of its own. Here are the reasons why Shaza is one of the best hotels in Makkah.
Location
Given that the purpose of visiting Mecca is to visit Kaaba, wouldn't it be an extraordinary experience to be able to see the Al-Haram Mosque from your hotel? Many suites in the Shaza hotel offer extensive views of the Haram. You will always feel closer to Allah in this hotel. Shaza hotel Makkah in Jabal Ka'aba is only a few minutes' walk from the city centre.
Service
The generous culture of the East is an integral part of the Shaza experience. From the minute you step into the hotel, you will be awestruck by the warmth and sincerity of the staff. The travel-weary guests start relaxing from the moment they enter with dates and a cooling drink. The check-in process is a smooth sail and puts you at complete ease.
If you are lucky enough to stay in the Tiara Suite or one of the much sought after Silk floors, then you would even have a Morafik at your service 24×7. The Morafik can make all your wishes come true. Even the nightly turn-down gifts are a delight.
Shaza understands the needs of the parents travelling with their children. The dedicated kid's club is designed with the utmost care to encourage children to learn while playing.
Do not want to miss out on work during your pilgrimage? Don't worry! The business centre at Shaza hotel has you covered. While the rooms become your home away from home, the business centre does the same for your office.
The pilgrimage is physically demanding and takes a toll on your feet. The time-sensitive rituals associated with Hajj and Umrah leaves you with stressed out feet. A foot massage from the Afiya in Shaza helps you relax. It energises you for the demands of the next day.
The attention to detail and personal care bestowed upon each guest makes this one of the best hotels in Makkah near Haram.
Rooms
The rooms in Shaza 5-star hotel in Makkah are designed to cater to a wide variety of the population. The deluxe room, deluxe quad room, junior suite and one-bedroom suite are perfect for a family. The muted decor and excellent amenities put your mind at ease and transport you into a world far away from the hustle and bustle of the city.
Looking for something more luxurious? Try the Tiara suite. This serene, graceful and refined suite has a living room, dining room and kitchenette in addition to the master bedroom. The bedroom also has a walk-in closet. If you are travelling as a large group and a need more personalised service, opt for the Silk floor. The Silk guests are received at the airport by a Morafik and receive exceptional service throughout their stay.
Dining
There are two all-day dining options at the Shaza hotel Makkah. The open kitchen in Midan offers fine dining on international cuisine. The chefs here can transport your senses to a different world. Shalimar is an all-day lounge that serves signature mocktails. You can catch up with friends and unwind with a mocktail. Shalimar also hosts a unique tea ceremony that is accompanied by mouthwatering delicacies.
Stay at the Best Hotel in Saudi Arabia
The phenomenal service, luxurious rooms and unique experiences make Shaza the best hotel in Saudi Arabia. You can do your Shaza Makkah hotel booking online via the hotel's website. Shaza hotel is in a class of its own. Stay at Shaza during your next visit to Makkah for a paradigm-shifting experience.
Grand Canyon helicopter tours are a splendid method to see the stunning views of the Grand Canyon from up above. While the views you witness standing on the ground blow your mind, imagine having the ability to see the whole canyon from up in the air. However, before you take that helicopter tour, there are a couple of things you ought to do to get ready for and know ahead of time.
Here are just a few things to know before your helicopter tour of the Grand Canyon.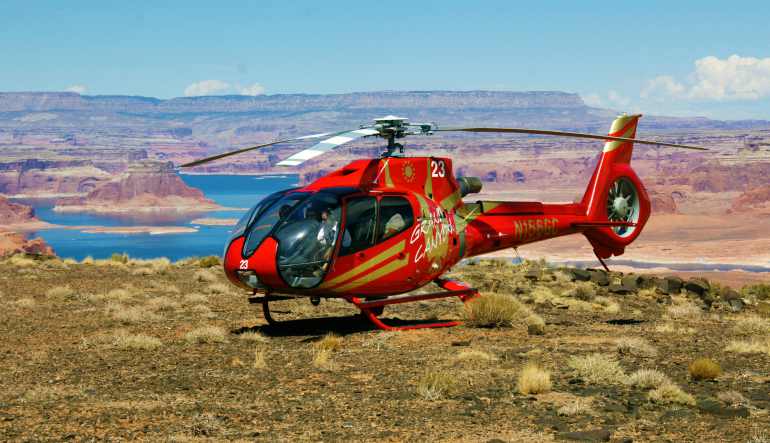 Secure loose items or leave them behind
If you have long hair, make sure you pull it back into a ponytail and ensure the hairband you use won't drop out of your hair. Abstain from wearing necklaces, bracelets or any other accessories that could easily fly off in the wind. These things could pose a danger risk if they fly off and get caught in the rotor blades, which could cause an accident.
Dress appropriately
Regardless of what time of the year it is when you take your helicopter tour, you need to dress appropriately for the ride itself. Get a lightweight jacket in case you get cold and make a point to wear boots or tennis shoes rather than flip flops or sandals, as they can fall off your feet too easily while in the air.
Find out what you can bring
Talk with the helicopter tour guide to find what sort of things you are permitted to take on the tour with you, for example, cameras, mobile phones, and binoculars. Chances are, those types of things will be allowed on your visit, as long as they are attached to your body with a wrist strap.
What to do on the Tour
Ensure your seatbelt is safely affixed and remember to wear some sort of eye protection, for example, shades or protective goggles to protect your eyes from dust and wind. Wear a noise canceling headset to keep your ears protected.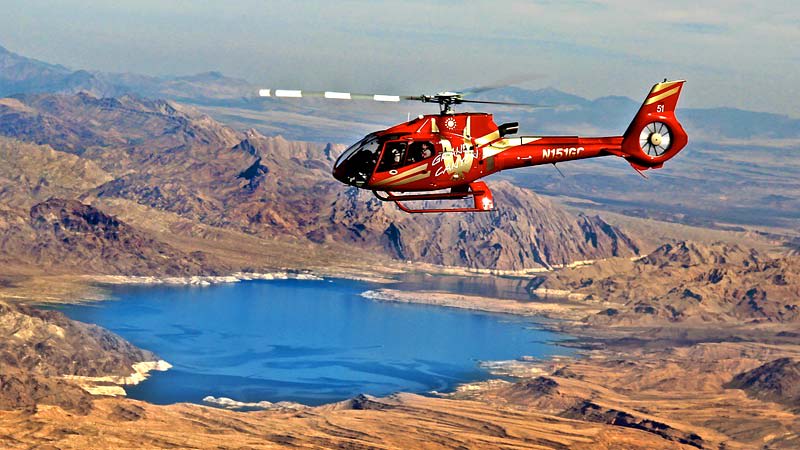 Continuously listen to the pilot's instructions, as it is his or her job to ensure you stay safe while entering and leaving the helicopter. Your pilot will instruct you with regards to the safe places to walk when you are close to the helicopter, ensuring that you do not get injured. Taking Grand Canyon helicopter tours can give a lot of fun, energy, and excitement. Do not miss the chance to see the canyon in a brand-new manner and experience all the magnificence it gives.
Traveling is so much enjoyable especially if you go with your dear family. It's not always that you get to spend such a lovely time with them. When you travel, you experience beautiful and amazing things and bring back home unforgettably wonderful memories together.

There are however some struggles that go with traveling. Particularly when you travel with your young kids, you know that things might get a little more playful and worrisome despite the fun and thrill. If it's their first time riding a plane, going to a far destination and experiencing different time zones, they might experience travel-sickness or motion sickness.

If you're wondering and worrying about what to bring for them, here is a list of 3 things to help you:
[1] DOCTOR-PRESCRIBED MEDICATIONS
First and foremost, before you leave for your travel, let your kids drink medications that will prevent the occurence of motion sickness. Don't just give them any medications that match you. There are proper aids for them.

What suits you might not suit them as kids, so don't hesitate to consult their doctors to be initially safe. Those which are particularly named as adult medications are strictly prohibited for kids, so keep a keen eye on the labels.

Be certain that they will drink it hours before the travel or as indicated on the medicine's packaging. If they are first time travelers, your kids' body might really react even if they drink motion sickness medications, but it's possible that it won't be as bad as when they don't. It can help lessen any effects of flying up high in an airplane for the first time or sailing on the ocean in a ship.

[2] FAVORITE TOY
If your kids still got motion sickness after consuming preventive medications, you might need to just entertain them and let them forget about their feeling. Bring them something that will keep them alright like their favorite toy.

Put away electronic devices and gadgets from them. Using them can cause and can worsen travel-sickness. Let them use other stuff instead. Think of alternatives to those gadgets if they look for them. Explain to them how playing with their devices can affect their health and their current travel-sickness so they won't insist.

[3] SLEEPING ESSENTIALS
If you're still on board, there's nothing much that you and your kids can do but wait for the landing. During the travel, let your kids sleep so that they can rest from the strain that motion sickness can give and leave them with. Bring their sleeping essentials so they can shut their eyes and relax.

After landing and even when you've already reached the hotel or inn you'll be staying in, they can still feel dizzy and nauseated. Take their sleeping necessities so they can take a sweet nap even inside the hotel that they're not used to. It's possible for their bodies to find it hard to adapt to the new sleeping environment, and their sleeping essentials like personal blankets, pillows and even stuffed toys might lend a helping hand!

Sleeping will enable your kids to recharge and gain more energy and to put off the motion sickness they're experiencing. Waking up, they can feel better and enjoy traveling more!
>>>
STUFF FOR YOUR KID'S MOTION SICKNESS

It's sad and hard to see your kids having a hard time during your travel. Instead of having a good time, they're not feeling well and you're stressing out as well. For you to help your kid and yourself too, know the necessary things that must be brought.

The above-mentioned might be only some of the few helpful stuff but they can truly do a lot, so make sure to take note of them.

AUTHOR BIO:

Nicole Ann Pore is a writer, an events host and a voice over artist. Travel, health, shopping, lifestyle and business are among the many subjects she writes about. Through quality and well-researched writing, she informs and even entertains readers about things that matter. She is also interested in film critiquing and filmmaking. Giving all the glory to God, Nicole graduated Cum Laude from De La Salle University Manila, Philippines with a Bachelor's Degree in Communication Arts.

How many days in London until you understand its people, culture, and fun places? After how many visits can you authoritatively claim that you have seen the better part of London? Well, anything from 4 days will be a good starting point, although you may have to come back over and over again in order to tour the city inside out. You need time to see its iconic infrastructure, tourist attraction sites, ethnic eateries, and the beautiful and diverse neighborhoods.
If you have the time and resources, staying in London for a week or even a month would be okay. But because we understand that this may not always be possible, let's look at the bare minimum: 4 days. What can you do in London within 4 days in order to have the perfect trip? For the purposes of this itinerary, we will assume that you arrived in London yesterday and that our first day will start right from when you wake up. Also, we highly advise that you explore most of the city on foot, by taking advantage of the free walking tours in London ( I would suggest Strawberry Tours or finding a local in London), as they provide a better opportunity to get closer to the real city culture. We will not dwell too much on how you got here. Let us dive right into the itinerary.
Day one: The City of London
Starting from the St. Paul tube station, you will be able to see most of London City on your first day. You will need to be at the station by at least eight in the morning so that you can enter St. Paul cathedral when it opens at 9.30am. In there, you will see the Duke of Wellington monument, the Stone and the Golden galleries, and other key chapels. After like an hour in the cathedral, take your leave and head to the Tower of London where you will see the millennium bridge where the legendary Harry Potter movie was filmed.
Before noon, you should be fully acquainted with British history at the Tower of London, crossed over to the Tower Bridge where you will take the best pictures of the city, and enjoyed watching the Crown Jewels. You are just in time for lunch at Borough Market, London's biggest food market. All the traditional and multicultural foods are found here. After your lunch head out to the Oxford Street for some shopping, Covent Garden for some live street performances, Hyde Park for leisure walks and some boating, and the West Yard for your dinner.
Day 2: The Museums
Start your itinerary at the Museum of Natural History and the Victoria and Albert Museum. Here, you will learn a lot in regards to the history of mankind, the animal kingdom, and space exploration. You will also have the chance to enjoy some British breakfast at the Museum of Natural History café. By the time you are done with the two museums, it will be lunchtime or thereabout. Get some culinary treats at the Berkeley Hotel as you prepare for some afternoon shopping at Fortnum & Mason and Carnaby Street. You will then close your day by having some cool dinner at Opium Dim Sum.
Day 3: Indulge in British Royalty
Start your day at the Buckingham Palace, the home to British royalty for over 170 years and the home to the current Queen of England, Queen Elizabeth II. Be there by 10.30am in order to witness the changing of the guard ceremony at 10.45. If you are visiting during the summer, you will be allowed to book a ticket into the 775royal rooms. Before heading for lunch, you can take a stroll in the very beautiful St. James Park, visit the 1000-year old Westminster Abbey, rode the London Eye, and crossed over to the Westminster Bridge for some photos.
It is now time for lunch and some afternoon tea at Wallace, the cheapest joint in the neighborhood but with impeccable foods. After that, you can choose to try some London Pubs or take an afternoon tea river cruise.
Day 4: A Tour to the Outskirts
London boasts of suburbs that would easily pass as smaller cities. Start your day in one of these small cities- Greenwich- and enjoy the many amenities it has to offer. It has parks, pubs, and restaurants that aren't as crowded as those in the city. Here, you will learn everything about the Meridian line and how it affects time all over the world. You will also enjoy some time in the Cutty Sark and the east and west hemispheres. For your lunch, try the local delicacies in one of the Meridian restaurants.
After lunch, you can opt to take a bus to the Chislehurst to see the Chislehurst Caves or go ice skating or scale the O2 concert arena.
Bottom line
London has too much to offer. With time and a flexible budget, you will have too much to do within four days. And who knows, you can even choose to extend to a 5th or 6th day, or more.
Travelling particular in India has been a perfect choice for the most of Westerners who have been living in the harsh climate of the Dubai, Doha etc. I've been in the Middle East for last one decade and have many westerner friends. Whenever we talked about India; they irresistibly told about their travel to India. Why living in Dubai or Doha or Abu Dhabi, an expat has an easy approach for many countries. But there are certain factors which may inspire you opt Trekking Holidays in India.
In India you discover only people & culture
India is a very vast country and has a mixed culture that of different religion and cultures. This is not limited to the food type. If you any other country; most you will explore almost same food type and culture due to ethnicity. Expats from (Salzburg) Austria prefer trekking holidays while the adventure seekers from Germany prefer to come in group and participate in motorcycling holidays across Himalaya. So this is very obvious to choose a better holiday in stipulated time & budget. Adventurous holidays allow you to explore and beyond the natural limits as you can freely move off-road and take part in multiday activities.
Duration of Holidays
You can opt bespoke holidays while you are traveling to India. All the Middle East cities are well connected to Indian cities and hardly take 3-4 hrs and two way flight tickets cost around USD 400 for one person. Ideally when you are planning value added adventurous holidays then always consider more than one week duration. It may cost you around USD 700 for one week excursions in comfortable stay including your food, stay and activities. But if you are a daredevil personality seeking multi day's activities like Himalayan motorcycling holidays then you can quench your thirst for real adventure. You have a variety of options to explore whether it is winter or summer. Ideally you should avoid monsoon season as in last few years due to global warming; the weather changes unprecedented.
Places to explore
Really it is hard for me to jot down all the tourist places of India. Even I would not be able to blend it concisely; if I try to do it. As South India is having entirely different landscape to the North India. North East is having tremendous opportunities of explorations. As already I mentioned about the duration and flight connectivity's; I consider it as North Indian adventure tourism which is a perfect blend of religion, beliefs, food and culture. Presume that we all are made of beliefs what we receive from religion.
Custom Fit Holidays
Ideally we organize adventures holidays in Himalayan states. We do organize the tours around the year but summer before monsoon is a heavenly season for trekking holidays, motorcycling holidays in north India. Flexibility is always lured by the humans. You have a complete option to choose your holidays type.
In the UAE, the trend of outbound vacations is like this. Most of Asians go to Eurasia, Europe (czech, Switzerland, Greece, Spain etc.) and if you see it closely. The Westerners go to Asia, South-East Asia, and African Countries etc. But it is hard to say that what of activities those follow while in vacations. In fact it would be more commercialize part if we segregate more tour categories and there will be only more commercial part. Instead of this, refer to only two major categories; one – luxury and second – adventure. The third may be an Experience. In the adventure holidays; we prefer to give you an exposure of culinary journey, cultural experience, yoga & meditation experience etc. We're here to help you to arrange a walking or trekking holiday or motorcycling holidays that is just right for you.
The post is by Bhupendra Sharma, founder & promoter of Evergreen Adventures. He has been organizing the adventures tours for more than 5 yrs. You can Follow him on Facebook and can join his meetup group.
Going on a sailing vacation is never really a breeze as you will be at the mercy of the elements of the sea. However, with careful planning you can make the most of your sea voyage to make it even more meaningful for you. Regardless of your intended destination, you'll have a much better chance of ensuring the perfect sailing vacation if you adhere to these tips:
Book Your Trip Early
There are certain seasons of the year when yacht charters are fully booked. If you wait for the peak season to begin, there's a really good chance that you might not be able to find a charter to your liking. As such, if you really want to ensure the perfect sailing vacation, you'd have to book really early. Choose a yacht charter that can give flexibility to your sailing schedule. Remember, if it turns out that there's going to be a storm on the day of your trip, then you should have a contingency for that.
Get a Medical Checkup before Your Trip
Sure, sailing may not be as physically demanding as going to a winter mountain resort, but you'd still want to know if you're physically fit to last several days in the open ocean. It is always worth remembering that you will be several miles away from land and from the nearest medical facility should anything happen to you. If you've got medications that you need to take, then bring these, too.
Bring Appropriate Clothes and Gear
Heading out to sea means you'll be mostly basking in the sun. The wide open seas with its glittering waters can also reflect light back to you. It's going to be quite hot out there in the sea so it's best to bring appropriate clothes. If you're averse to getting sunburn, wearing long sleeves and pants should do the trick. But if you're looking for some good tan, then be prepared with your beachwear, even though you're on board a yacht. It's also wise to bring sunscreen, wide-brimmed hat, and polarized shades.
Check on the Weather before Sailing
As we mentioned above, you're essentially at the mercy of the sea whenever you go on a sailing vacation. As such, it is important to have a clear understanding of the weather forecast for the next several days in the region where you will be spending your sailing vacation. While the captain and crew of your chartered yacht are fully knowledgeable about navigating over rough seas, it is always best to exercise caution to help avoid turning your dream vacation into a nightmare on the high seas.
Don't Forget Your Travel Insurance
Whenever traveling, it is best to get an appropriate travel insurance. This should help cover for almost anything that you simply cannot predict while on vacation, especially on the seas. You'll never know if you'll be in need of medical attention because of sunstroke or severe sea sickness. It's always best to stay prepared at all times.
Ensuring the perfect sailing vacation is relatively easy. Just adhere to these very simple tips and you'll be on your way to a great holiday on the high seas.
The post is by Adam, a Content Manager at Perfect Yacht Charter and he has spent the last decade reading and writing on cruise experiences. He has written articles on topics such as ENTERPRISE, SUNSEEKER, JUST ENOUGH and COSTA MAGNA. He many years' experience in writing. He always delivers great knowledge and facts with his articles.